L'viv
Our Lviv studio is located in the heart of Ukraine's cultural capital and the largest city in Western Ukraine. Lviv is a unique, historically European location, beautifully uniting several cultures, making it one of the most comfortable places to live and work in. 
Over the past few years, Lviv has become an important IT hub in Eastern Europe and continues to attract talented, creative, and hardworking engineers. Today, the local IT community has about 25,000 specialists and over 450 companies, including both product startups and service businesses. 
Cognizant Softvision Lviv office currently employs more than 75 professionals who are working with businesses from the US and Europe. At Lviv studio, we focus on creating and developing solutions with autonomous teams of proven experts in Microsoft .NET, Cloud & DevOps, Design & UX, Web, Manual, and Automation QA, as well as RPA platforms.
Even though we like to work and take pride in it, we never forget to have fun together. Jogging, biking, skiing, playing football, or embarking on any other outdoor adventure – you name it.
We're always on the lookout for talented people, even if you don't like sports. Come visit us and perhaps you'd like to join us.
Contact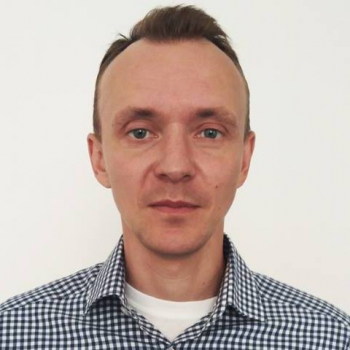 Vasyl Shkoropad
Studio Manager